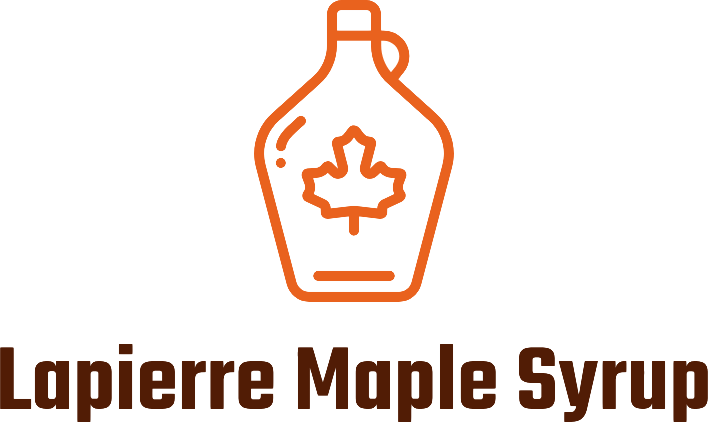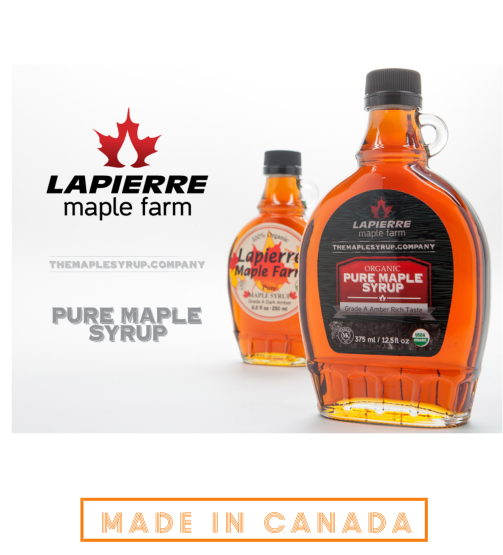 Located in Milan Quebec, Lapierre Maple Farm is the largest organic Maple Farm in Canada tapping each year approximately 150 000 maple trees.
Setting the bar with the highest standards in the maple sugar making industries, we are able to provide maple syrup that rises above expectations in both quality, thickness, flavor and environmental respect.
---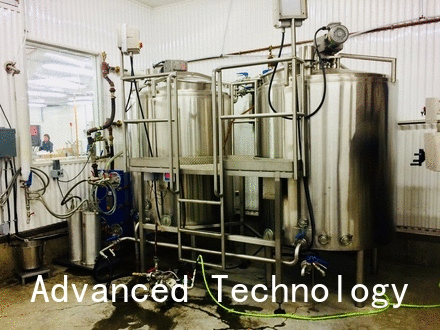 Our President, M. Donald Lapierre is a great inventor often recognized for his participation in applying new technologies to this ancestral industry. In 2015, his collaboration has been highlighted by his induction into Quebec's agricultural Hall of fame.
Lapierre always chooses the best maple trees to tap. With the best technical skills and experience in this industry, Lapierre maple farm has become the largest organic farm in Canada. Lapierre maple farm is able to provide maple syrup that raises above the standards of the industry in quality, thickness, flavor and environmental respect.
At Lapierre maple farm, we believe that maple syrup is the greatest nature's treat and we give it the respect it deserves. Our maple syrup is always made in the way to make sure that every home we come in enjoy it as much as we do.
---


Pure Maple Syrup is a natural, nutritious and delicious sweetener and a smart choice as a sweet topping or as a flavorful ingredient in baking and cooking. Maple Syrup has a delightful and flavorful maple bouquet and has varied taste intensities to suit different consumer preferences.
Unlike many syrups and sugars, our Lapierre Maple Syrup is
100 percent natural and unrefined, retaining the inherent nutritional value of the sap obtained from the maple tree.
A valuable source of mineral nutrients.
Delivers more nutrition than all other common sweeteners and has one of the lowest calorie levels.
Contains mineral nutrients and vitamins which are an essential part of the daily diet in higher levels than other sweeteners.
---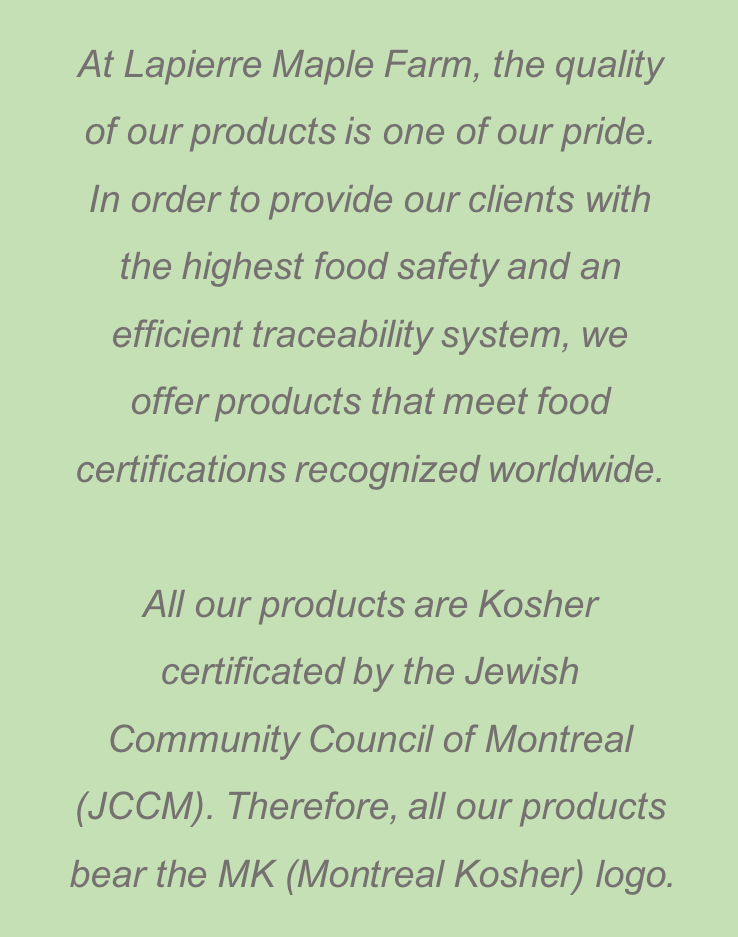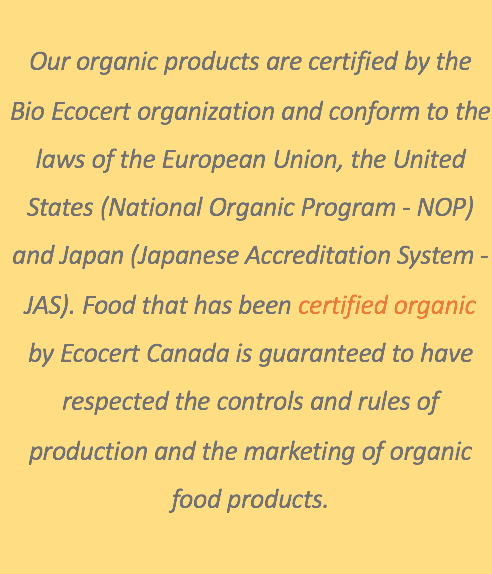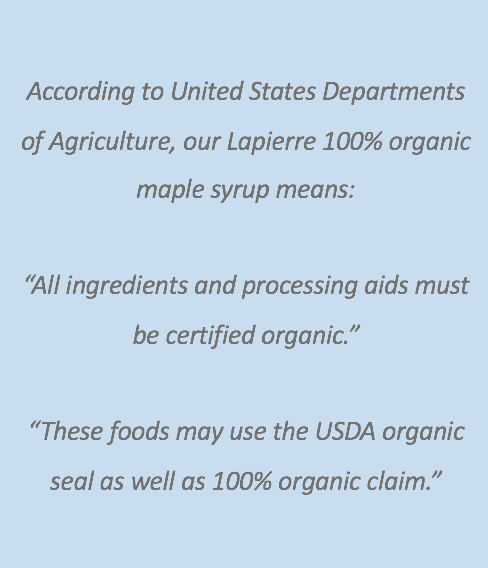 ---

---